So I have started shooting some of my stash of Kodak Infrared, the stuff likes to be frozen until I use it. So we upgraded the fridge and added one 100 watt solar panel via that nifty slide out rack a couple months ago. But now we are getting into Fall and eventually Winter so we decided to up our solar game yet once more and swap out our trusty 85 watt roof mounted panel with a bigger but still manageable 135 watt version. So the great folks at Colorado Solar pulled a panel from their stock at Solar Panel Store and got me hooked up today in a jiffy with their great service and, well, dry garage ( it was rainy today ).
When Sarah and I got back into town, we went out to dinner and when we came out after dark and showed a friend our new sun catcher, it was showing 3.4 volts under a street light….that ought to do er….
Super Camper in the bay getting wiring prep…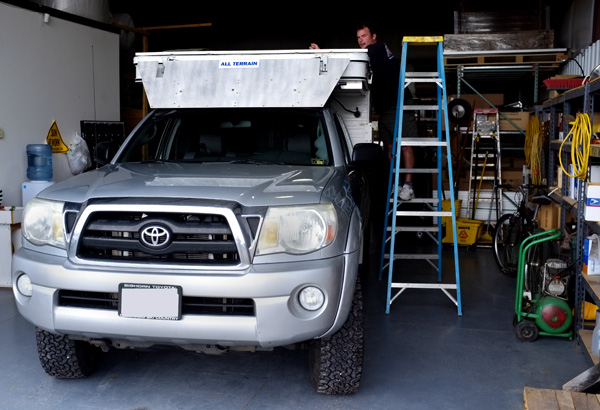 Ken splices MC-4 connectors onto existing wiring…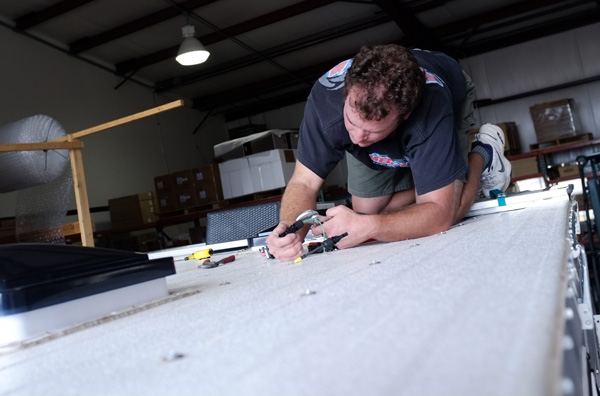 Eric and Ken of Solar Panel Store and Colorado Solar stand by their work, literally…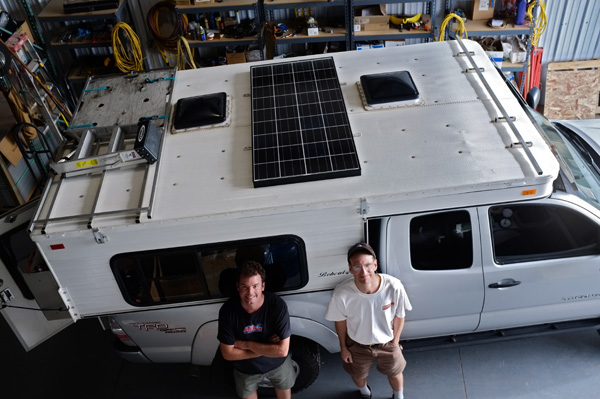 Leave a Reply
You must be logged in to post a comment.