Kodak? Alaris? No, Kodak-alaris!
That is who has finally emerged from the restructuring of Kodak's crazy financial demise. And they care about film according to this interview at "Filmsnotdead.com". No, they won't be bringing back Kodachrome or even E6, that would be silly, it is not financially responsible…the Kodak "Alarmists" want that but the realist will visually kick ass with the films they do make. And speaking of that, they will try their damnedest to keep what excellent film they do have in the offering. I for one am very grateful. Even though I use films like Fuji Acros, Ilford Pan-F, etc. I love Kodak Tmax 100 and 400, Tri-X and so do lots of other people. I have been getting close to getting my book project done…finally. It has been more of an emotional blockade than a production one. The break from it was good but my time is up I gotta go to print.
Speaking of prints, other projects abound, lots of darkroom work, workshops taken and amazing days and nights spent in places that I love, like the canyon in the attached photo and video. It is a National Park…one that at least on the North side of the chasm, I was the only person there the entire day…amazing. Shot on Kodak Tmax 100 in 4×5 the day in the video, Rollei IR400 in the photograph…gotta get that snowy Tmax souped and check it out. Film lives through the eyes of the intrepid, the bold and the forward thinking. For those of you who keep asking for Ilford, Fuji and Kodak-alaris to bring back films they found to be a financial risk to keep around, well…film is already dead for you then, isn't it…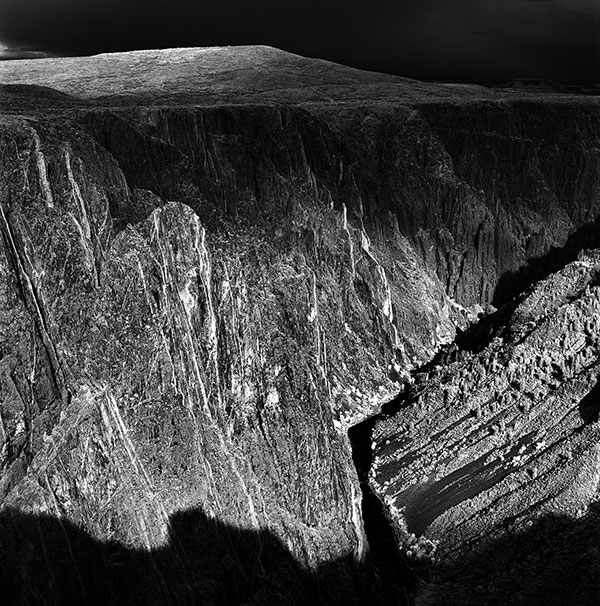 Leave a Reply
You must be logged in to post a comment.